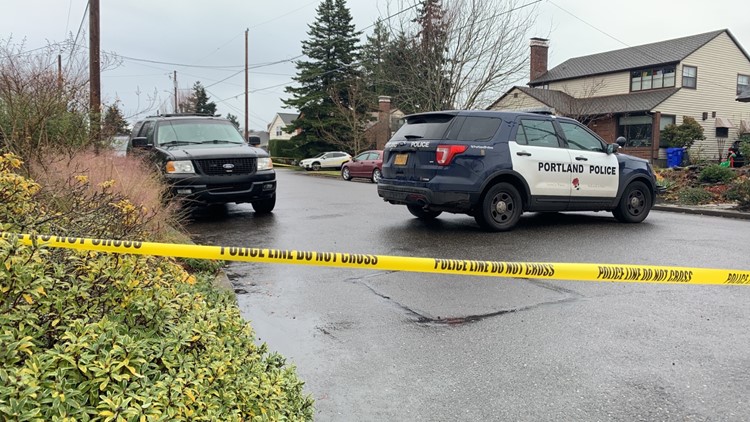 Investigators found one man and one female shot in a home in NE Alameda Street. No suspects are being sought, police said.
PORTLAND, Ore. — Two people were found dead in a home in Portland's Beaumont-Wilshire neighborhood early Saturday morning, according to the Portland Police Bureau.
At around 8:52 a.m. officers responded to a report of two people shot in a home in the 3600 block of Northeast Alameda Street between Northeast 35th and 37th Avenue, near Beaumont Middle School.
Upon arrival officers found two people who appeared to be dead. Officers soon confirmed that there were two dead adults inside the home — a man and a woman.
After preliminary investigation of the scene, police did not search for any suspects at time.
Neighbors in the area told KGW an elderly couple has lived in the home for years.
"They lived in the neighborhood as long as I can remember," said Cindi Neukamm, "I've been here over 25 years. I used to see them outside quite a bit."
An investigation has been launched and Northeast Alameda Street was closed at Northeast 37th Avenue.
Portland has seen a documented rise in homicides since 2019, particularly deadly shootings. The city's homicide rate rose 207% from 2019 through the end of 2021.
This year has been a continuation of that trend. By the end of November, PPB had recorded 1,185 confirmed shootings in the city, with 355 people injured. Of the 91 total homicides thus far this year, at least 74 have been shootings, as of last week's count.
The homicide numbers provided by PPB do not include people killed in police shootings. There have been nine shootings involving Portland police this year, the most since the agency began posting this data in 2010. Four of them were fatal.
This is a developing story and will be updated with more details as they emerge.