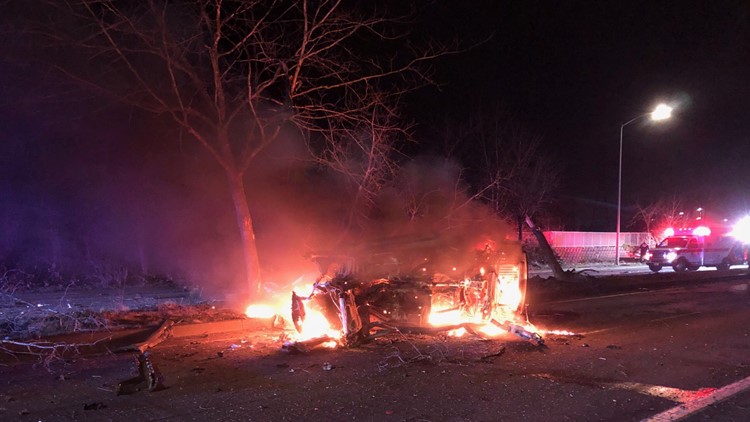 Speed was a factor in the two-vehicle crash and racing had been reported in the area, Portland Police said.
A crash on North Marine Drive in Portland Saturday night sent three people to the hospital with life-threatening injuries. 
Portland Police officers responded at approximately 11:52 p.m. to the 5900 block of North Marine Drive on the report of a two-vehicle crash.
Officers found two vehicles, both burning. 
Three people from the crash were transported to area hospitals with life-threatening injuries, including the two drivers. 
In a PPB Traffic Division tweet, police said speed appeared to have played a role in the crash. "Speed racing was taking place in the area,"  the tweet said.
The Major Crash Team was activated to investigate the crash. North Marine Drive was closed for several hours a quarter-mile in each direction from the 5900 block as investigators from the Major Crash Team and criminalists from the Forensic Evidence Division collected evidence.
Police ask anyone with information about this incident to e-mail crimetips@police.portlandoregon.gov, attention Traffic Investigations Unit, and reference case number 23-45892.