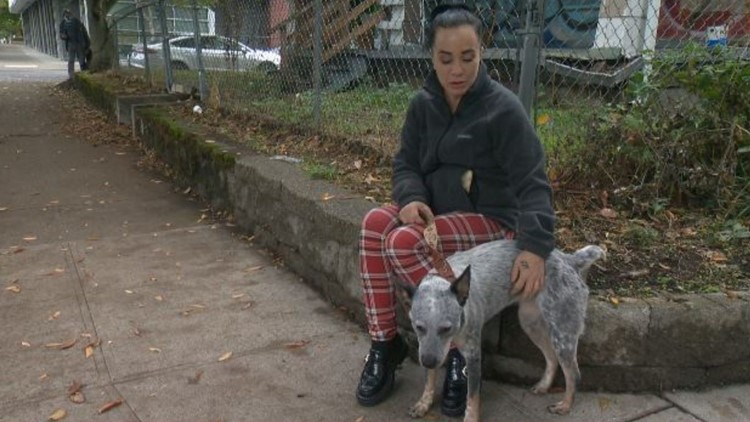 The car was parked outside the woman's apartment building when it was stolen. Since September 2021, Portland police have responded to 12,218 stolen vehicles.
PORTLAND, Ore. — A North Portland woman was reunited with her 10-month-old puppy who was stolen along with her car Friday afternoon. 
It happened around 2:30 Friday afternoon when Michelle Chavez Hudson was unloading groceries from her car which was parked outside her North Portland apartment building. 
She left the keys in the front seat and her dog in the back when someone hopped in, started the car and drove off, taking the dog along with them.
"I see it driving away and I'm screaming 'Just stop.' I'm in a panic, I don't know what to do, I was dumbfounded," said Hudson.
"I thought she was probably gone by the second day, I thought she's probably not coming home," Hudson said.
When Hudson got her car back, she found it filled with trash, human and animal waste.
"They wrecked it, the inside is a trash can," she said. "She was in it, that's so sad to think that she was living like that," she said of her dog who was trapped inside the car for roughly 48 hours. 
"She's probably my best friend, she's all I pretty much have," she said.
Of those more than 12,000 stolen vehicles in the past 13 months, data shows 858 of them were taken last month. Portland police have been able to find 81% of them within 30 days, like in this case where it took them roughly 48 hours.