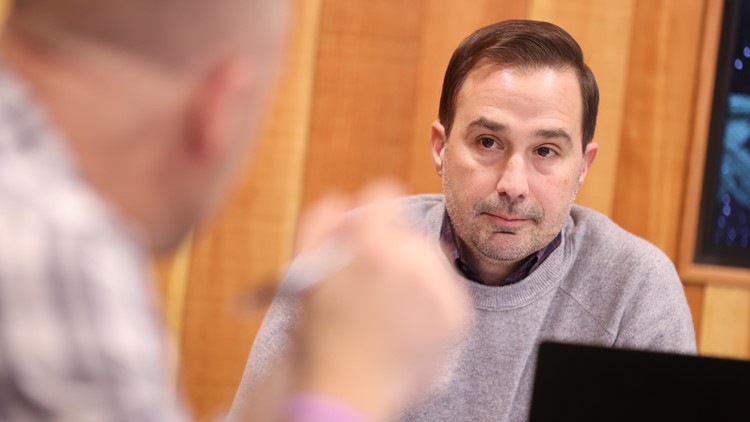 Ned Grabavoy has been with the Timbers since 2017 and has served as the club's technical director for the past four seasons.
PORTLAND, Ore. — The Portland Timbers announced Wednesday that technical director Ned Grabavoy has been named as the club's new general manager.
Grabavoy signed with Portland in 2016 for the final season of his 13-year Major League Soccer career, then became the club's director of scouting and recruitment in 2017, according to a news release from the Timbers. He was promoted to technical director in 2019.
"I've had the pleasure of working with Ned for many years now. He has been working towards this moment and I believe he is deserving of this promotion," Timbers head coach Giovanni Savarese said in a statement. "Ned has my full support, as well of the entire technical staff, as we enter a new phase in the club. I look forward to accomplishing great things together."
The Timbers introduced Grabavoy in a press conference on Thursday where he spoke to reporters at Providence Park. 
"There's a lot that goes on day to day for a player, and players put a lot of weight on their own shoulders with how they perform and how they carry themselves," Grabavoy said. "Hopefully I think having that ability to understand that and connect with players as well will be an important strength of mine."
One of Grabavoy's key responsibilities is building a roster. He's already made a splash with last month's signing of Brazilian midfielder Evander. The Timbers kick off the season on February 25.
The previous general manager, Gavin Wilkinson, was fired in October following an investigation that centered in part on the club's other team, the Portland Thorns, after two former Thorns players came forward in 2021 and publicly accused former Thorns coach Paul Riley of sexual coercion.
A report released two days before Wilkinson's firing singled out the Thorns for attempting to prevent the investigators from accessing the results of an internal investigation that the team conducted into Riley in 2015. The Thorns did not renew Riley's contract at the time, but didn't make the reasons public.
The report also revealed inappropriate comments by Wilkinson, club owner Merritt Paulson and team president Mike Golub, who was fired at the same time as Wilkinson.
The National Women's Soccer League announced Monday that it had permanently banned Paul Riley and three other former coaches from employment in the league. The league also fined the Thorns $1 million.
The Timbers and Thorns are both owned by Paulson, who stepped down as CEO of both teams about a week after the firing of Wilkinson. He also announced in early December that he would sell the Thorns, but not the Timbers.