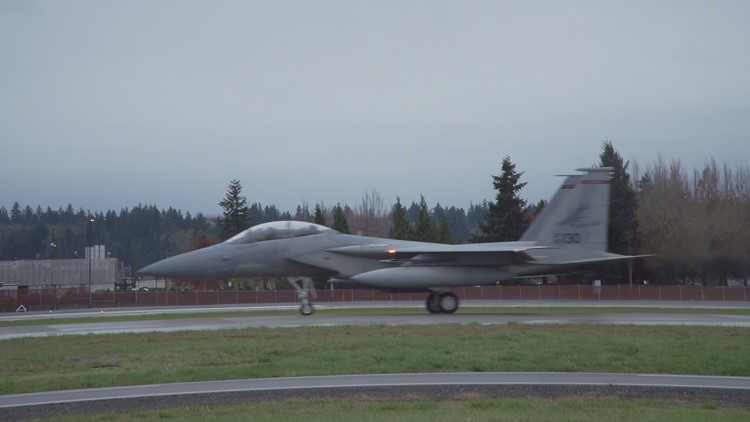 An object shot down over the Great Lakes on Sunday may have been the same one seen over Montana the day prior.
On Sunday, President Biden ordered an unidentified object be shot down with a missile by U.S. fighter jets over the Great Lakes above Michigan.
It was believed to be the same one tracked over Montana and monitored by the government the night before. There was a reported scramble of F-15 fighters out of Portland when the object was tracked over Montana.
Josh Hovanas is the Commander of the 123rd Fighter Squadron of the Oregon Air National Guard.
"We scrambled on the object over Montana," Hovanas said. "Our job is to protect the Northwest and when we scramble we operate over the jurisdiction of the Northern Command."
Hovanas said when pilots got over Montana it was starting to get late at night. He did not go into specifics on why Portland crews ultimately did not find the object, and said he did not want to speculate if the object they were trying to find was the same one shot down over Lake Huron.
He said their intense training keeps them calm during these situations.
"We fly five days a week, typically multiple times per day, we are a pretty well trained organization and there's a lot of continual training we do that gets us ready for the variety of missions that we are responsible for," Hovanas said. 
Hovanas said he wants people in the Portland metro area to know they have a hometown airforce. 
"Last week we were asked to go investigate tracks of interest, we never know what that's going to be," Hovanas said.