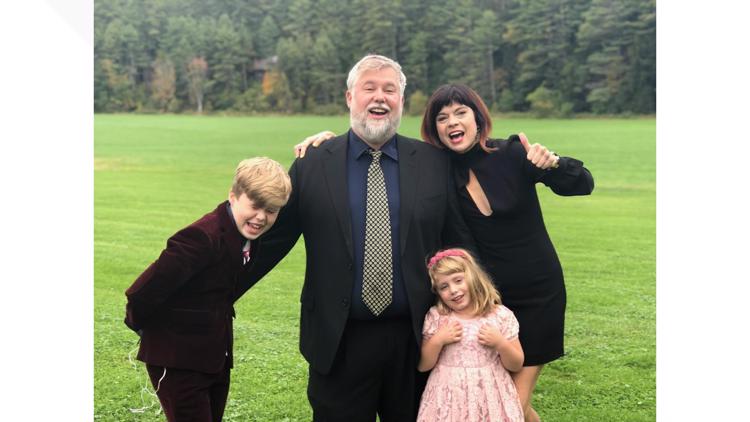 His sandwich shop and pizza joint both have a loyal following. Now the community is rallying around the popular chef, Tommy Habetz, in addition to his fan favorites.
PORTLAND, Ore. — Bunk Sandwiches have become a big part of the Portland casual restaurant scene by creating some great eats and relaxed atmosphere for nearly 15 years.
Chef and co-owner Tommy Habetz is one of the men who started it and made it so popular. Now Habetz is coming back from a dangerous and debilitating medical crisis.

"Tommy, about 21 days ago, had an event, he had an internal brain hemorrhage, and he went down," said friend and Bunk Sandwiches business partner Matt Brown.  
Brown said Habetz was home when it happened; his 15-year-old son called 911 when Tommy passed out. Doctors stopped the bleeding and slowly relieved pressure on the brain. Now the restaurateur is doing better.

"He was texting me his food order that he wants me to bring him after this interview here. So, you know he's up and about. He's cognitive, but there is a long way to go. Everything moves slow in his world and he is quieter," said Brown.
There is a long way to go before Habetz will be able to rejoin partners Brown and Nick Wood at Bunk Sandwiches in Southeast Portland. Or to run the show at his Pizza Jerk restaurant in the Cully Neighborhood, a venture Habetz started in 2015. Brown knows his friend will miss being a part of what they've created, for now.

For Tommy this is just a labor of love, it's something he simply enjoys and likes sharing with everyone.
Brown says Habetz will be hospitalized for many more days. In the meantime, a GoFundMe took off, to help the chef and restaurateur with huge medical bills beyond what insurance will cover– and to help his kids and ex-wife, as they keep things going, at home.

"So, there's a lot of support going holistically for the whole group to make sure everyone's well moving forward during this, when Tommy will most likely be in the hospital for another couple months," said Brown.

Brown added that while it may take a full year to get there, the hope is he will make a full recovery and be back at his restaurants again.