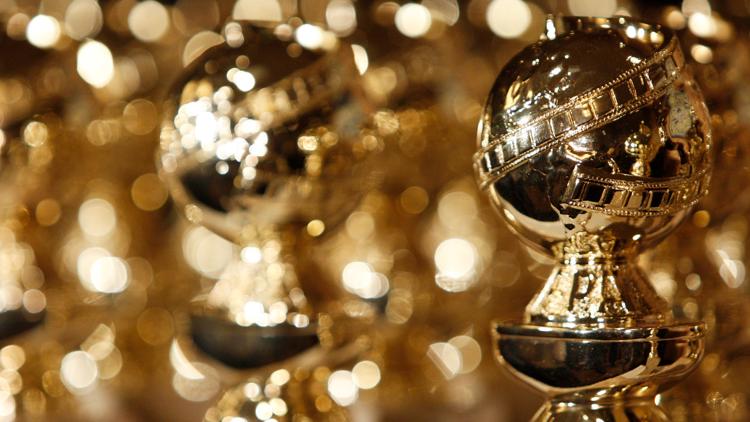 Reaction to the Globe nominations last month was muted, with few stars publicly celebrating. But only one nominee has stated emphatically that he will not attend.
Stars and studios boycotted last year's ceremony, which NBC opted not to televise, saying the Hollywood Foreign Press Association needed time to make "meaningful reform." A year later, much — though not all — of Hollywood appears ready to party, again.
Following red carpet coverage (E! will air it live beginning at 6 p.m. EST), the broadcast from the Beverly Hilton in Beverly Hills, California, starts at 8 p.m. on NBC. For the first time, the show will also be livestreamed, on NBCUniversal's Peacock. When the Globes were on the brink, NBC reworked its deal with the HFPA, putting the awards on a one-year contract and moving the show to Tuesday from its regular Sunday night spot.
The Globes will unfold against the backdrop of heavy rains that have lashed Southern California and caused flooding up and down coastal areas and in the mountains outside Los Angeles. Prolonged rainfall, exceeding a foot since Sunday in some regions, caused flooding, mudslides and evacuations. More precipitation was forecast for Tuesday.
Who is hosting the Golden Globes? 
Hosting is comedian Jerrod Carmichael, who won an Emmy last year for his HBO special "Rothaniel." Eddie Murphy and Ryan Murphy are set to receive tributes. Presenters include Ana de Armas (a nominee for "Blonde"), Jenna Ortega (nominated for "Wednesday"), Billy Porter, Tracy Morgan, Jennifer Coolidge (nominated for "White Lotus") and Quentin Tarantino. Sean Penn will also introduce a message from Ukraine's President Volodymyr Zelenskyy.
UNTANGLING THE GLOBES' MESS
The Globes were plunged into chaos shortly before a largely remote pandemic 2021 awards show when a Los Angeles Times report revealed that the HFPA, then numbering 87 members, had no Black members. A separate New York Times report showed that the group — an often ridiculed collection of little-known foreign journalists based in Los Angeles — paid its members some $3 million in annual salaries, and detailed a litany of ethical lapses in how the organization regularly interacted with potential nominees.
Under mounting pressure, the HFPA pledged to reform, diversified its membership and changed some of the ways it operates. It now has 96 members, including six Black members, along with 103 nonmember voters. Billionaire Todd Boehly purchased the Globes through his Eldridge Industries, and has begun turning the nonprofit group into a for-profit company.
IS ANYONE STILL BOYCOTTING THE GOLDEN GLOBES?
Eyes will be especially trained Tuesday on Tom Cruise, whose "Top Gun: Maverick" is nominated for best picture, drama. Cruise responded more forcefully to the HFPA revelations than almost anyone in the industry, returning his three Golden Globe awards.
But all studios are again participating in the Globes.
As it has for most award shows, viewership to the Globes telecast has cratered. After the 2020 awards were watched by 18.4 million, the 2021 edition managed just 6.9 million, according to Nielsen. Still, the Globes remain a valuable marketing tool for awards contenders, propping up ads for films in the long stretch between the holidays and the Oscars, which air March 12. Some of this season's top contenders, including Steven Spielberg's "The Fabelmans" and Todd Fields' "Tár," have struggled to attract large audiences.
WHO IS NOMINATED? 
Martin McDonagh's feuding friends tale "The Banshees of Inisherin" comes in with a leading eight nominations, including nods for actors Colin Farrell, Brendan Gleeson, Kerry Condon and Barry Keoghan. Daniel Kwan and Daniel Scheinert's existential action comedy "Everything Everywhere all at Once" is up for six awards, including nods for Michelle Yeoh, Ke Huy Quan and Jamie Lee Curtis.
On the TV side, the public school sitcom "Abbott Elementary" leads with five nominations, including a nod for Quinta Brunson's lead performance. "The White Lotus," "Dahmer," "The Crown," "Pam & Tommy" and "Only Murders in the Building" all scored four nominations each.
Other nominees include: Brad Pitt ("Babylon"), Viola Davis ("The Woman King"), Daniel Craig ("Glass Onion: A Knives Out Mystery"), Angela Bassett ("Black Panther: Wakanda Forever"), Julia Roberts ("Gaslit"), Donald Glover ("Atlanta"), Bill Hader ("Barry"), Selena Gomez ("Only Murders in the Building"), Kevin Costner ("Yellowstone"), Diego Luna ("Andor") and Bob Odenkirk ("Better Call Saul").