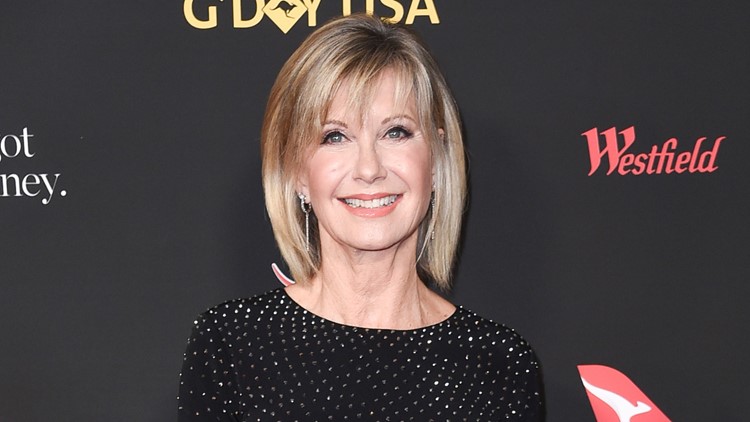 During an emotional interview, the family of Olivia Newton-John revealed her final words and spoke about the song she recorded just months before her death.
Her husband, John Easterling, and daughter, Chloe Lattanzi, spoke to TODAY's Hoda Kotb in their first televised interview since Newton-John's death. 
"It's a gorgeous duet and Dolly is a wonderful person, is a good friend of Olivia," Easterling said. "I think it expresses part of who she was and that she, as I do, feel like everyone has a very unique and special gift. I mean, for her it was her voice, she knew that, that was a gift, she understood it was a gift and she gave that very generously." 
During the TODAY interview, Lattanzi shared that her mom kept her sense of humor even toward the end of her life. 
"Last words she could say to me was 'my sunshine' and right before she lost her ability to speak she was making jokes," Lattanzi recounted.
"I love my mom more than anything," Lattanzi said while tearing up during the TODAY interview. "She's my mama, you know? She's not Olivia Newton-John to me, but I'm so glad that she was Olivia Newton-John for so many people."
Away from the stage and screen, Newton-John became a national treasure in Australia as a humanitarian, philanthropist and environmentalist. She hosted the syndicated TV show "Wild Life" and was the first Goodwill Ambassador for the United Nations Environment Program. She was also a spokesperson for the Children's Health Environmental Coalition and worked with the Rainforest Alliance. Newton-John also created Australia's National Tree Day in 1996, helping to plant 20 million trees.
Newton-John's widow explained to TODAY how he still speaks to her out loud while walking around the house or playing with their dogs. 
"A guy I was flying with said, 'You know, John, when you're lucky enough to have found your true soul mate and you share a heart, when one passes the other has the obligation to live life for both.' And that was very empowering and very powerful for me, and, you know, and gave a way forward."