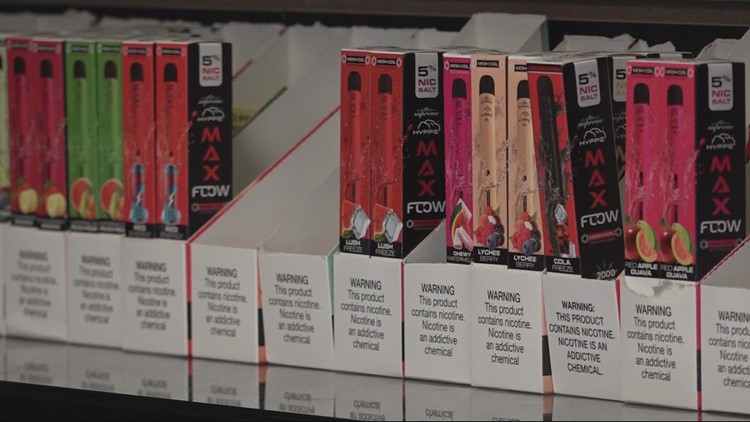 The ban aims to cut down on teen tobacco use by getting rid of flavored products that have often been blamed for getting kids hooked.
"This is going to save people's lives. There will be teenagers today who do not start smoking or vaping today and then become lifelong addicts," said Multnomah County Chair Deborah Kafoury.
The ordinance has been in the works since the summer, when Kafoury asked Dr. Jennifer Vines, the county health officer, to come up with a plan. At the time, Vines said that young people try the fruit flavors and then get hooked, and that teens have been managing to get their hands on the products despite them already being restricted to adults over 21.
The ban proposal has been controversial. A public hearing late last month drew testimony from more than 80 people. Proponents urged the county to enact the ban to cut down on teen tobacco use, but opponents, including tobacco store owners, argued that the policy would only result in the creation of a black market for the products while harming small businesses.
The activist group Flavors Hook Oregon Kids issued a press release Thursday praising the county's decision, arguing that flavored tobacco products "clearly target kids" and that most young tobacco users start with flavored products.
Washington county leaders put a similar ban in place late last year, and the county's voters upheld it in the May primary election after Plaid Pantry CEO Jonathan Polonsky gathered enough signatures to put the ordinance on the ballot.
Other retailers challenged the rule in court, however, and a judge issued a temporary injunction that prevented it from going into effect and then struck it down in September, ruling that a ban would need to come from the state rather than individual counties.