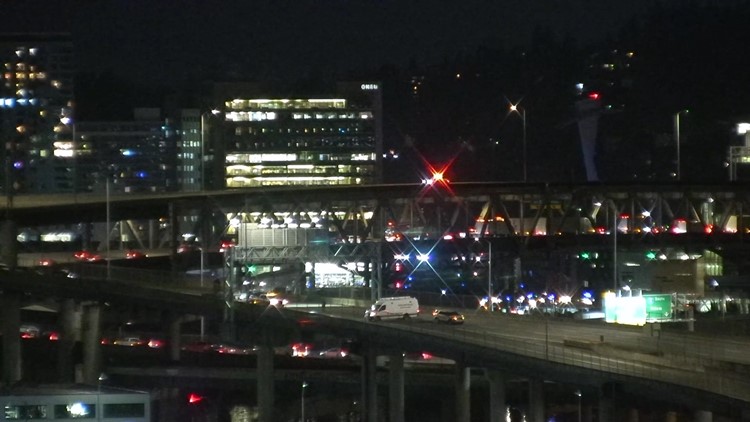 Portland police said David Belen had been outside his car working on a mechanical issue when another driver struck and killed him.
PORTLAND, Ore. — David Belen, 48, the victim of a DUII crash on Dec. 19 on the Marquam Bridge, has died due to his injuries at a local hospital on Saturday, according to Portland Police Bureau.
A driver was arrested after hitting 48 year-old Belen on the northbound lanes of the Marquam Bridge in Portland early Monday morning. 
Portland police said Belen had been outside their car working on a mechanical issue when another driver struck them. Police responded to the crash around 5:15 a.m. on northbound I-5 on the bridge when they found the man with life-threatening injuries. He was taken to the hospital where he eventually died from his injuries.
The bridge's northbound lanes were closed for the rest of the morning commute and reopened sometime before noon on Monday. Traffic was diverted to northbound Interstate 405. 
The suspect, 31-year-old Aldrin Roda Barraquio, was arrested and booked in Multnomah County jail on charges of Driving Under the Influence of Intoxicants, Reckless Driving and Second-Degree Assault.
Police initially reported that the crash involved a semi-truck and a person who had been outside their car working on it, but a later update amended the details and said that the victim had been driving a pickup truck pulling a trailer, and the person suspected of hitting him had been driving a car.
Last week, Portland Police said there had been 29 traffic fatalities involving pedestrians across the city so far this year and 63 deadly crashes total. The city's Vision Zero Traffic Crash Report for 2021 shows 63 people died in traffic crashes in Portland, the highest number since 1990.