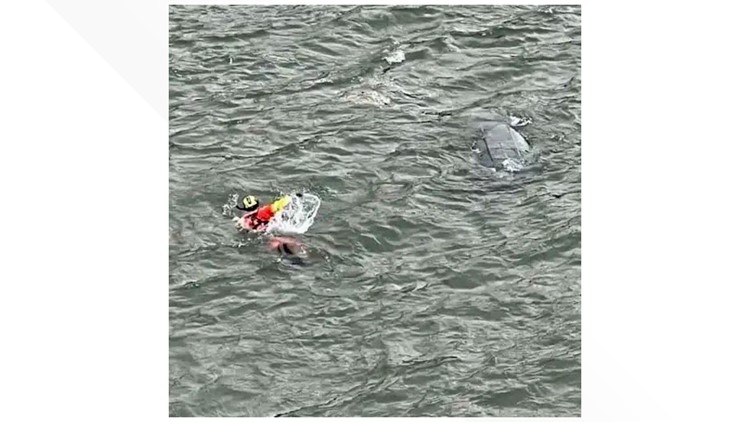 CATHLAMET, Wash. — The Coast Guard was called out on Saturday morning to rescue a man in the Columbia River near Puget Island after his kayak capsized.
The island is located south of Cathlamet, Washington in Wahkiakum County. That's about halfway between Longview and Astoria, Oregon.
A crew from Astoria responded around 11:30 a.m. and arrived within 20 minutes.
The Coast Guard sent a rescue swimmer to save the man, lowering a basket to haul him up to a waiting helicopter.
The man was evaluated for hypothermia by EMS but declined transportation to the hospital. He is expected to be okay.
#BreakingNews (1/3) #USCG crews rescued a man near Puget Island in the Columbia River after his hunting kayak capsized around 11:30 a.m. A person on shore called 911 after seeing the man in the water. They noted the man was wearing a yellow life jacket… pic.twitter.com/XBzLqVjhI1

— USCGPacificNorthwest (@USCGPacificNW) January 21, 2023
See a typo in this article? Email web@kgw.com for corrections