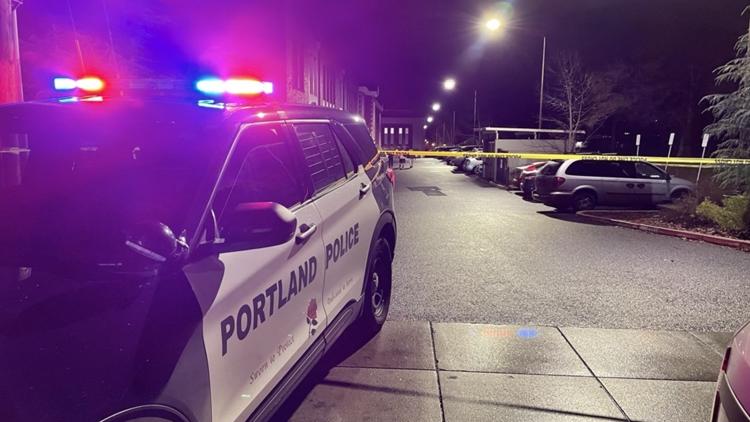 A teen boy suffered minor injuries. Police said one person was detained. A basketball game was happening inside the gym at the time gunshots were fired.
Officers found evidence of gunshots in the parking lot on the east side of the school. Portland police say a teen boy may have been grazed by a bullet and suffered a minor injury but refused medical aid and did not go to the hospital.
One person was detained, police said. No other information was released as to what led up to the shooting. 
Inside the gym, the boys basketball teams for Cleveland High School and Roosevelt High School were playing in the Portland Interscholastic League Showcase event. The game was postponed indefinitely late in the first quarter and the gym was evacuated.
Witnesses and attendees of the game said police were searching vehicles and not letting people leave the parking lot immediately after the gym was cleared.
"My brain went into overdrive and I realized what was happening and I just started sprinting," said Albert Lee, who was at the game. "I've just never been so scared".
Police said an officer was working an "overtime detail" at Franklin High and heard gunshots just after 7:30 p.m. The officer radioed for help immediately, prompting a fast police response. The first responding officers were on scene within three minutes, Portland police said.  
This is a developing story and will be updated as more information becomes available.