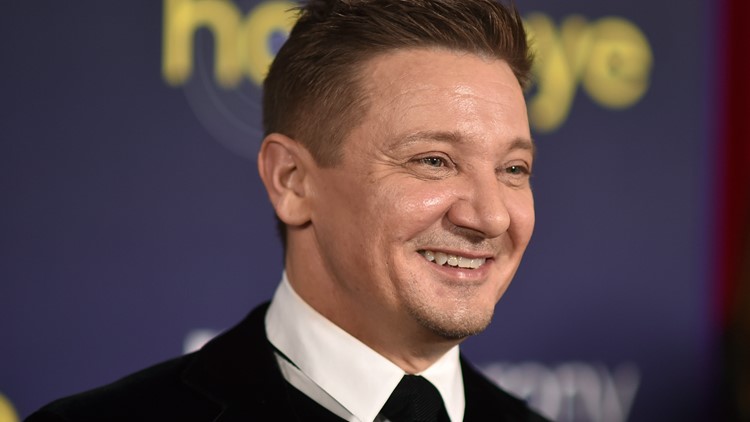 The New Year's Day incident left the Oscar-nominated actor in critical condition with chest and orthopedic injuries.
The 51-year-old "Avengers" star was trying to help a family member in a stranded car outside his home on the side of a snowy mountain on New Year's Day when he was run over by his own snowcat. 
He was taken by helicopter to a nearby hospital, and the accident left Renner in critical but stable condition with chest and orthopedic injuries.
Renner posted an update on Instagram Tuesday, sharing a photo from his hospital bed while sporting a bruised face and an oxygen tube. 
"Thank you all for your kind words. Im too messed up now to type. But I send love to you all," the caption read.
The sheriff's office said it is inspecting the snowcat to identify any possible mechanical failures. A snowcat is a truck-sized, fully-tracked vehicle designed to move on snow, and weighs around 15,000 pounds, according to the Washoe County sheriff's office.
"He was helping someone stranded in the snow," Reno Mayor Hillary Schieve told the Reno Gazette-Journal Monday night. She said she and the actor are friends and that she was called about the accident shortly after it happened Sunday morning near the Mt. Rose Highway that connects Reno to Lake Tahoe. A powerful winter storm dumped more than 2 feet (0.6 meters) of snow on the area Saturday night into Sunday morning. 
"He is always helping others," she told the newspaper.
The sheriff's office said at the time Renner was the "only involved party in the incident" and that the office's major accident investigation team was "looking into the circumstances of the incident." 
A publicist for Renner said in a statement Monday that he suffered blunt chest trauma and orthopedic injuries and remained in critical but stable condition in an intensive care unit following surgery at a Reno hospital.
Renner plays Hawkeye, a sharp-shooting member of the superhero Avengers squad in Marvel's sprawling movie and television universe.
He is a two-time acting Oscar nominee, scoring back-to-back nods for "The Hurt Locker" and "The Town." Renner's portrayal of a bomb disposal specialist in Iraq in 2009′s "The Hurt Locker" helped turn him into a household name.
"The Avengers" in 2012 cemented him as part of Marvel's grand storytelling ambitions, with his character appearing in several sequels and getting its own Disney+ series, "Hawkeye."