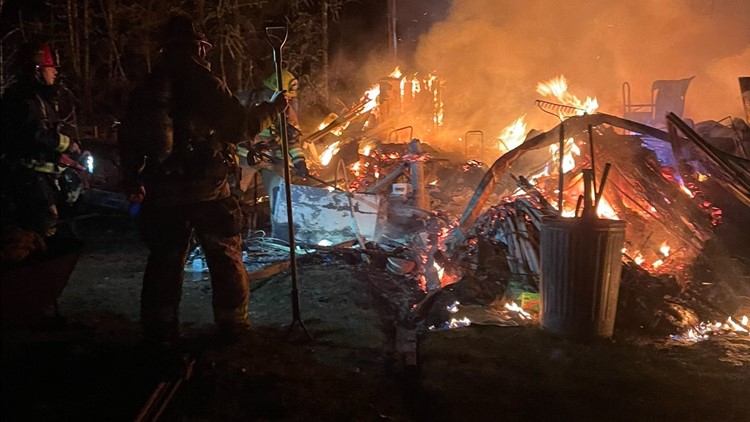 The home on Northwest Uebel Road is a total loss from a Sunday night fire.
Firefighters responded to the home off Northwest Uebel Road near Dairy Creek Road north of North Plains around 6:45 p.m. Multiple people called 911 reporting the fire. The residence was fully engulfed in flames when crews arrived.
"They weren't able to necessarily fight the fire from the inside. Eventually were able to make an interior approach and just confirm that there was no one inside," said Public Information Officer Jacob Fuhrer with Tualatin Valley Fire & Rescue.
About half of the home burned to the ground.
There were no injuries. Officials said one resident has been displaced and is living with family. 
Access to water sources in the rural area posed a challenge for crews.
"There aren't just hydrants that the fire crews can hook into real easily, so we rely on long hose lines and water tenders that are able to shuttle that water back and forth," Fuhrer said.
It is unclear what started the fire. An investigator has been assigned to the case to look into the cause.
TVF&R was assisted by Hillsboro and Banks fire departments.