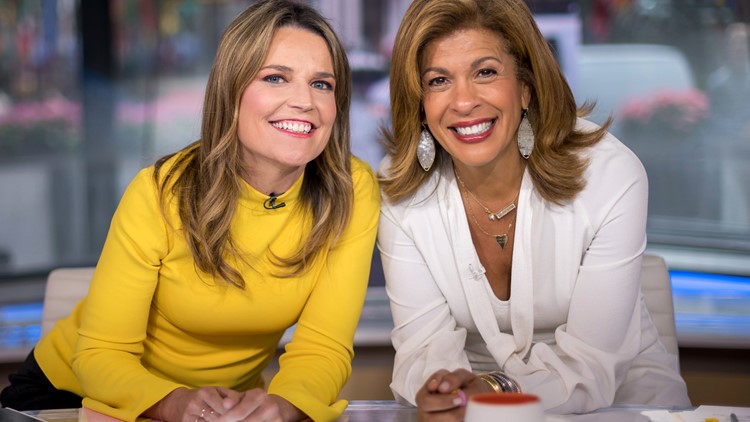 The longtime co-anchor was absent from the show for about two weeks, prompting questions from concerned viewers.
Hoda Kotb was back at the desk Monday on NBC's 'Today' show. The co-anchor, who had been absent since mid-February, said her 3-year-old daughter had been hospitalized in intensive care with an undisclosed illness.
"My youngest, Hope, was in the ICU for a few days and in the hospital for a little more than a week," Kotb said. "I'm so grateful she's home. She is back home. I was waiting for that day to come. And we are watching her closely. I'm just so happy."
Kotb's last live appearance on the show was on Feb. 17. Her absence from the desk went unexplained at first, prompting questions on social media from concerned viewers. On March 1, the show explained that she was dealing with a "family health matter" but did not elaborate further. 
Also back on the show was co-anchor Savannah Guthrie, who left abruptly in the middle of the broadcast on Feb. 28 after testing positive for COVID-19. 
Co-host Sheinelle Jones said at the time that Guthrie "wasn't feeling great" during the show and took a test. When it came back positive, she "rushed home to rest up." Guthrie has tested positive for the virus two other times in the recent past.
Kotb, who has been with NBC for more than 20 years, got choked up as she told Guthrie how grateful she was. 
"I'm grateful for the doctors at Weill Cornell who were amazing and the nurses," she said. "And I'm grateful to my family, and I'm grateful to friends like you who were there every single day. So, I want to say thank you for that. I love you."