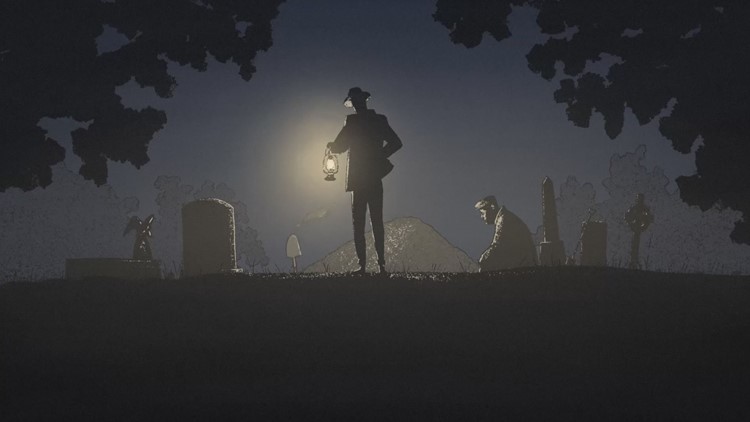 William Ladd was a wealthy Portland politician and businessmen in the 1800s. Graverobbers tried to hold his corpse for ransom, but their plan went awry.
William Sargent Ladd was one of Portland's most prominent leaders. His reputation and wealth made him a target – even after his death in 1893.
Ladd helped develop the city in the late 1800s and founded Portland's first bank. His entrepreneurial ventures garnered him a fortune, with a net worth estimated between $150-250 million by today's standards.
"Over time, he would become involved in everything in Portland and in Oregon. Manufacturing, transportation, railroads. He invested in everything," said Kerry Tymchuk, the executive director of the Oregon Historical Society.
From business to politics, Ladd went on to become the youngest mayor in Portland history and served a two-year term.
"He was the man about town. He was one of Portland's leading citizens for a long, long time," Tymchuk said.
In the years that followed, Ladd also created a real estate empire, developing Ladd's Addition in Southeast Portland. It's known as Oregon's first planned community. 
While he was admired for his philanthropy and contributions to the city, he was also known as a shrewd businessman.
"If you did not pay your mortgage, then the bank would foreclose," Tymchuck said.
Ladd started to have health issues in his 60s. He died at the age of 66 on Jan. 6, 1893. At the time of his death, he was considered the wealthiest person in the Northwest.
A man named Daniel Mangone wanted to capitalize on the Ladd family fortune. Mangone lost his property in the 1890s during the economic depression. He also witnessed his young daughter drown in the Willamette River, which sent him spiraling into a deep depression. Some people questioned whether he had lost some of his sanity.
"He started to talk about plots to do things to get his money back, to find some way to get revenge on those who had taken his property away from him," Tymchuck said.
Mangone devised a plan to steal Ladd's body from his grave at the River View Cemetery – and hold it for ransom for $50,000.
He couldn't carry out the plan on his own, so he enlisted the help of three men. The cemetery had no guards, which made for an easy entrance and escape.
"They take what was described as a very well embalmed, well-preserved Mr. Ladd from his coffin. They take him with them, carry him through the grass, through the trees, down to the river," Tymchuk said.
From one grave site to another, the three men dug a hole and buried Ladd in a makeshift grave before escaping in a boat. 
But the getaway didn't go smoothly. Mangone and his men left a unique, hand-forged knife behind at the cemetery. Police officers took the knife to the blacksmith who made it, who then told them he made it for Mangone.
One of Mangone's accomplices ratted him out instantly and led police to the makeshift grave where they placed Ladd's body.
Mangone was arrested and went to trial without ever carrying out the rest of his ransoming scheme. He attempted to plead insanity, but the jury didn't buy it. Mangone was charged with illegal disinterment and spent three years in prison.
Ladd's family made certain that no thief could ever steal their family member again.
"Once they got the body back, they put it back in the casket. They put it in the ground and they poured concrete around his grave site," Tymchuk said.
Listen to episode 4 of Wicked West: