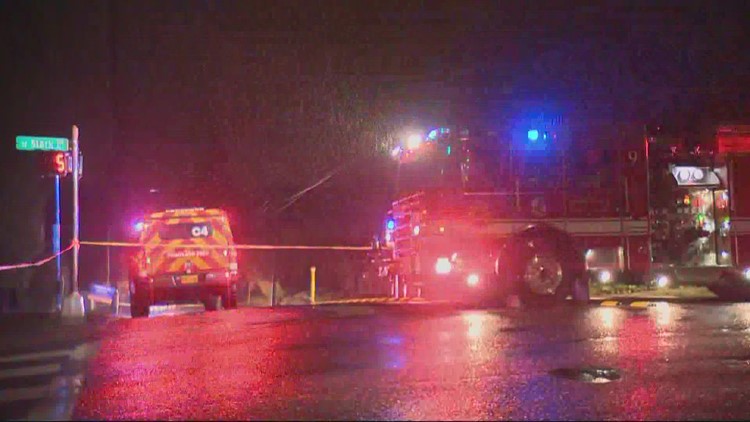 The cause of the fire is currently unknown. At least 3,000 residents in the neighborhood are being affected by the power outage.
PORTLAND, Ore. — An electrical sub-station fire in southeast Portland near Mt. Tabor Park has prompt street closures and power outages for thousands of residents nearby late Friday night, according to Portland Fire & Rescue. 
At around 9:30 p.m. fire crews arrived on scene to an active fire at the sub-station on Southeast 60th Avenue and Stark Street, officials said.
Streets nearby are closed and a detour is in place.
The cause of the fire is currently unknown.
PF&R told KGW they "will take a very slow and cautious approach with this type of electrical fire."
The fire has lead to at least 3,000 residents to lose their power in the neighborhood, according to Portland General Electric.
Additional power outages across southeast Portland have been reported. 
Pacific Power reported nearly 8,000 customers without power in both southeast and northeast parts of Portland. 
This is a developing story and it will be updated.