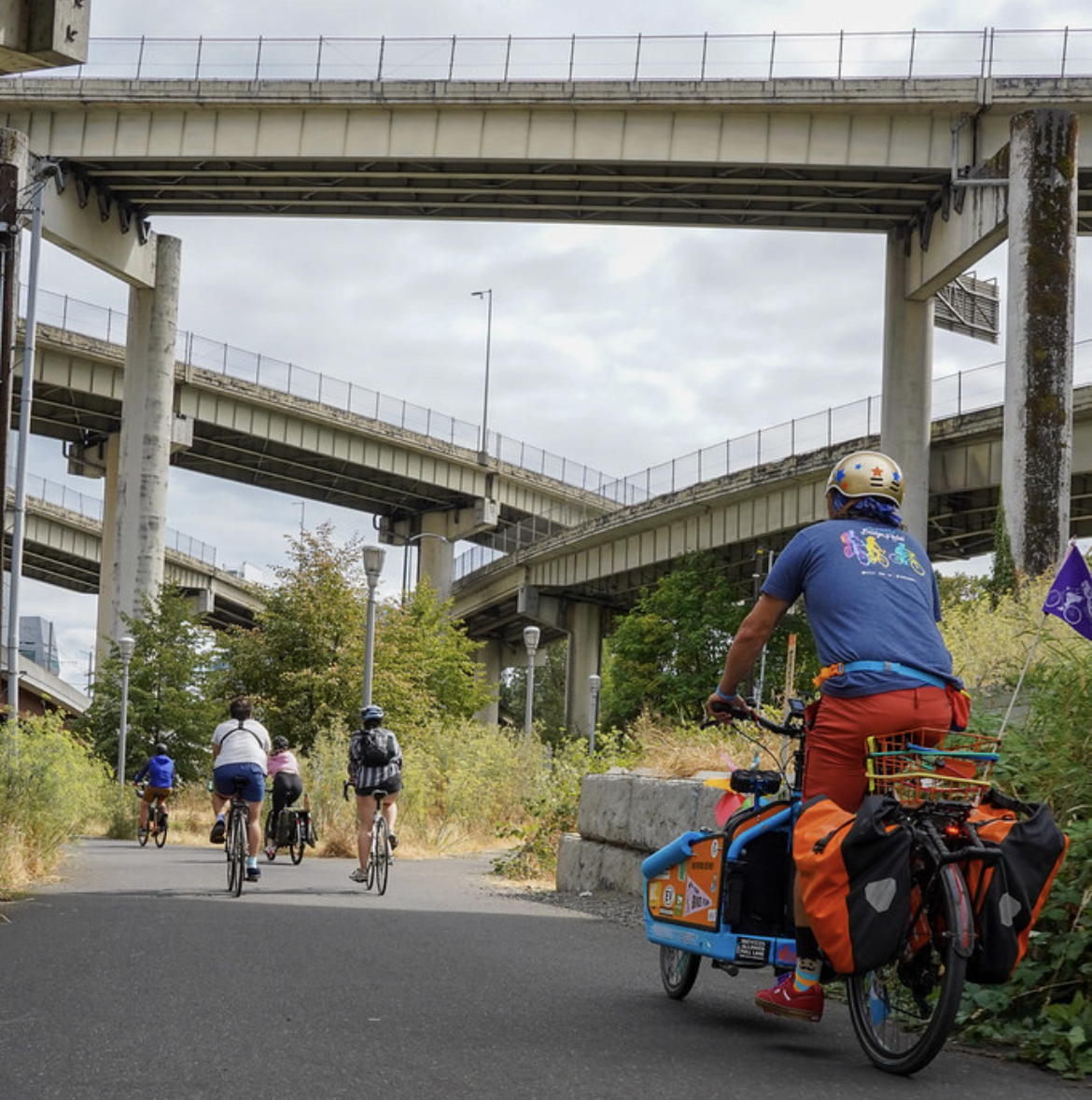 A person was robbed of their e-bike at gunpoint late Friday morning near the intersection of South Sheridan Street and S. Moody Avenue. The suspect was described as a white male driving a grey BMW SUV.
The incident occurred around 11:30 AM under the numerous overpasses of the I-5/405 interchange, near Portland's South Waterfront Park and the Knight Cancer Research Building of the Oregon Health & Science University. There have not been any arrests.
The robbery happened at the end of the same week that the Portland Bureau of Transportation released bicycle count statistics showing that cycling has dropped precipitously since 2019, and that the Portland Clean Energy Fund released a draft plan for a $20 million income-qualified e-bike rebate program.
It represents an escalation from the usual property theft of a secured bike and comes two years after the Portland Police Bureau dismantled its Bike Theft Task Force, citing a "critical staffing shortage."
The Knight Cancer Institute warned their community about the incident via email yesterday afternoon as stipulated by the Clery Act which requires universities to report crimes in the vicinity of their campuses.
Clery Act Warning: Incident on South Waterfront

On March 17 at approximately 11:30 a.m., a person was robbed at gunpoint for their electric bike under the overpass near the intersection of S. Sheridan and S. Moody. No arrests were made, and the subject was described as a white male driving a grey BMW SUV. 
 
Please be cautious, take advantage of Public Safety escorts as you need and take a moment to review safety reminders below.



If anyone has more details about what happened, please let us know.
Lisa Caballero has lived in SW Portland for over 20 years. She is on the Transportation Committee of her neighborhood association, the Southwest Hills Residential League (SWHRL) and can be reached at lisacaballero853@gmail.com.