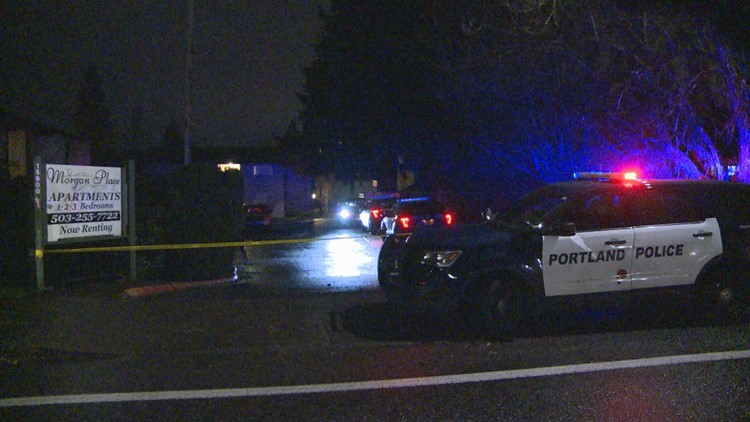 Witnesses identified the suspect in a Tuesday shooting on East Burnside Street and Southeast 160th Avenue as 36-year-old Rashad Calbert, Portland police said.
PORTLAND, Ore. — Police are asking for the public's help to find a man connected to a shooting that injured two people, including an 11-year-old, in Southeast Portland Tuesday evening.
Officers responded to the shooting at 7:33 p.m. near East Burnside Street and Southeast 160th Avenue and found a man and an 11-year-old girl with gunshot wounds. Police said the girl was taken to the hospital, and the man initially declined medical assistance but later drove himself to the hospital. Both are expected to survive. 
Witnesses identified the suspect as 36-year-old Rashad Calbert, according to Portland police. He is wanted for multiple charges included attempted murder in the second degree, assault in the first degree, unlawful use of a weapon and unlawfully discharging a firearm inside city limits. 
Portland police said Calbert is known to travel using public transit. They are asking anyone who sees him to call 911. 
Law enforcement officials have not released any further details about what led up to the shooting. They have also not said whether Calbert knew the victims, or whether the victims were targeted.
Anyone who has information about the shooting and has not yet spoken with police are also asked to send an email to crimetips@police.portlandoregon.gov and reference case number 23-9351.
The shooting comes as the city of Portland faces ongoing issues of gun violence. Portland police confirmed 96 homicides in 2022, surpassing 2021's record-setting 90 homicides, which was the deadliest year in the city's modern history.
This is a developing story and it may be updated when more information becomes available.